I bet when you first started your business no one ever told you that operating a business is like trying to manage an entire ecosystem.  If they had, you may have turned to run in the other direction!  Instead, you chose to pursue your passion and start your business.  Only now, you're faced with the reality of juggling human resources, marketing, finances, operations (products and processes), industry-specific regulations, and ever-changing technologies just to name a few.  For many business owners, this quickly becomes overwhelming.  So how do you begin to manage your ecosystem? First let's define what we are talking about.  The term "eco-" refers to all the environmental components of your business – building, personnel, products, services, customers, vendors, etc. – all of it.  The "system" refers to how all of these pieces relate to each other.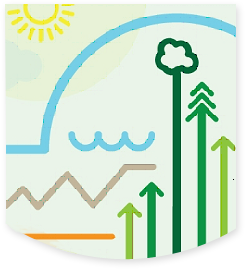 Align the Systems
Alignment is the key to balancing all of the "eco" subsystems, keeping your sanity, and keeping your business healthy and profitable.  All of these subsystems need to be in alignment with the company's overall mission, goals, and business plan.  In order to accomplish this alignment, business leaders must look at how each department, business process, and individual interacts with all of the other pieces.  For example, if your staff is very abrupt or unfriendly on the phone when a customer calls, it may impact the results of your marketing efforts. Your marketing may be working, prompting customers to call, but if the customer service piece is failing, it appears the whole business "ecosystem" is failing.  A wise business leader will make sure the customer service team knows how critical they are to the whole success of the business and what role they play in helping the marketing system.  Of course, shifting focus takes time and commitment on everyone's part.  Employees who were formerly trained as "specialists" may need to be cross-trained in order to become "generalists" – someone who is knowledgeable about and can help enhance many parts of the system because they know how each serves the larger whole of the company.  Obviously, this takes a strong commitment from both employee and employer and it won't happen overnight.
Empower Your People [and Get Out of the Way]
But now you may be asking yourself "but how can we do this?". One way to shift focus and realign is to coach your team through the process by providing them with enough relevant information, authority (power), and autonomy (freedom to self-rule) to help you develop the company in the right direction.  Sounds easy right? Not so. Remember, business leaders must ensure all employees have adequate information to clearly understand how each job position, task, and level of performance affects all other areas of the company and how each individual can promote the success of the company.  In order to do this, the leaders themselves must first gain focus and clarity about how all of the subsystems are inter-related and aligned with the company's strategy before they can communicate the vision or set company-wide expectations.  Once the company's vision and purpose has been clearly communicated, then employees must be given both the authority and autonomy to make improvements within the subsystems in order to achieve the larger goal.  For many business leaders, the most challenging part of this is getting out of the employees way so that they can help achieve the goal.
With a better understanding of how your business ecosystem functions and with consistent and continuous coaching, everyone on your team will be intentionally focused on achieving your company's goals, you will feel less overwhelmed, and your business will be on a path to sustainable health and profitability.