Business Coach & Executive Coach
Coach Sean McCarthy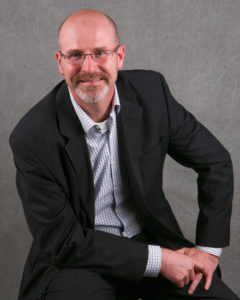 Business Coach, nor business were not my first calling. After 16 years experience with at-risk youth and their families, I took on the axiom 'If you are not part of the solution, you are part of the problem.' I realized that I wanted to be more invested in the solution.
Coaching enables me to empower individuals to create the lives they want, the business they want, and make the impact they want. Coaching allows me to challenge others to become part of their own solution, to invest in their own success. Coaching engages people at their core, their daily practices, their beliefs, how they talk to themselves and others, how they view the world around them; and shows them how to face their challenges and act on the opportunities around them; to live the life they've always imagined.
My commitment is to empower individuals to rediscover their dreams and live their lives with passion, purpose and direction. My mission is to create a safe place for you to find balance in your life and to consciously create your life with confidence, purpose and joy. I will challenge you to reach beyond your comfort levels, and to form new healthy, positive habits. I will coach you in developing and maintaining healthy relationships that will support you in living your vision.
 Business Coach Experience & Education
I am the past President (2009- 2010) of the Northern Colorado Coaching Alliance, an affiliated chartered chapter of the
International Coach Federation
. I have worked in the fields of counseling, case management, management and sales. I have owned and operated several small businesses. I have studied and worked extensively in the areas of leadership, communication, goal setting, personal development, parenting and youth.
Personal & Family Life
I am married to an amazing woman and am the father to a terrific son (yes I am a little biased). My family resides in Loveland, CO. We are proud to have been a part of Northern Colorado community (Loveland, Longmont, Greeley) for over a decade now. I currently serve as a Director for Front Range Initiatives, am on the Committee for
Loveland Snow Sculpture in the Dark
and sit on the steering committee for
TEDx Front Range
. I served as a Director for
Engaging Loveland,
as a
Loveland Chamber of Commerce Ambassador
and on the Marketing Resource Committee.
I enjoy sports and regularly play racquetball. During the summer you can often find my family camping, fishing, hiking, or enjoying a micro-brewed beer in various
Colorado destinations
and in the company of good friends. Colorado Coaching Company came about after my own pursuits of following my heart and my dreams led me to get certified as a life coach. I desired to help others and to share my experiences in order to empower people to be part of their own solutions.
Zig Ziglar says, "You can have everything you want in life if you help enough other people get what they want." Through my coaching, my speaking and my workshops & trainings I hope to help others get what they want.
---
Mindset Coach (Business)
We are currently looking for a Mindset Coach to work with our business clients.  If you are experienced and interested in partnering with us, please contact me directly [email protected]
Communications 
Coach (Business)
We are currently looking for a Communications Coach to work with our business clients.  If you are experienced and interested in partnering with us, please contact me directly [email protected]
---
Coach Marsha Miller
After more than 20 years raising children – two of my own and several hundred from other families as a career, I have a different perspective of potential and personal development. I have worked as a youth corps team leader, a substitute teacher, and owned/directed my own large child care facility. I hold a Master's degree in Management with specializations in Organizational Leadership and Project Leadership, from Regis University. Because I truly value life-long learning, I am currently enrolled in a PhD program in Management, at Walden University, and have chosen to specialize in Leadership and Organizational Change.
After meeting and working with Master Coach Sean McCarthy, I quickly realized I have a passion for helping businesses reach their fullest capacity. I love to support business owners and employees in empowering themselves to grow their business and improve their quality of life. My coaching philosophy involves my belief that all parts of life (business, personal, mental, spiritual, physical, etc.) are integrated into one whole system. Therefore, my coaching methodology includes a holistic approach which brings together many of these diverse elements to help clients reinvent a new, more extraordinary reality for themselves. This method requires both active client participation and time for reflection. As business coach, I co-develop strategies with clients to help them discover their own solutions to better performance.
---
Let's get started today!
Call Colorado Coaching Company (970)541-1099
or
[email protected]