Vision
Do you have 20/20 vision? How well do you see? How clearly can you see into the future?
Does your business have 2020 vision? That is, does your business have a five year vision, a clear view of what it wants to accomplish by 2020?
The other day I forgot my contacts when I went to go play racquetball.  I was afraid of breaking my glasses, or worse, getting hit in the eye and suffering a major injury to my sight so I decided to just play with my safety goggles on.  Now understand, my vision isn't really that bad.  I can easily navigate my house without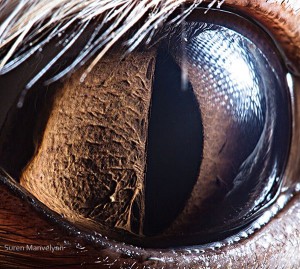 my glasses or contacts.  I can recognize people and such, but things are just blurry.  They are not clear.  So I decided to play a game without any corrective vision help.  It was crazy.  I couldn't play.  I could see the ball and my opponent, but because everything was blurry my reactions were off, as well as my shots.  The more I played, the more frustrated I became.  It was not fun. Eventually I got fed up and quit.  I walked off the court.  I considered putting my glasses on to continue, but do to safety, decided to just work out instead.
As I was working out, I was thinking about the concept of vision in a business and how my experience was similar to so many business owners I encounter.  They can see what is happening, but everything is just a blur.  They can't "hit" it exactly and the harder they try, the more frustrated they get.
Clear Business Vision
Without a clear vision that is known and understood throughout the business, chances are that your company will not maximize its potential. It is like trying to compete without 20/20 vision. Things just get blurry. Since it is all about sight and that is best from high up, not surprisingly, it is commonly the responsibility of the business owner or CEO to articulate and lead activities toward achievement of the vision.
Vision captures core values and a purpose in terms of defining a future state. A vision is a picture of what success will be at a particular time in the future. It encompasses answers to an array of questions: What does your organization look like? How big is it? For what are you famous? Why does anyone care about what you do? How do people who work there feel about their jobs? Think of it as a clear destination you are steering the ship toward.
Compelling Vision
A vision should be compelling.  It should get you, and your team, out of bed in the morning. A vision must, also, be strategically sound. It has to be attainable, not just wishful thinking.
In the next post I will give you some easy to follow strategies to help you create your vision for your business.  Heck, you can even use it to create a vision for your life.
To be clear, a vision is not a strategic plan. The vision clearly states where we are going; the plan tells us how we're actually going to get there. We start that planning work only after there is a clear vision–a clear destination. Creating a plan without a vision… Well, it just doesn't work.  The execution is all blurry, and it gets very frustrating.  Many business owners don't have a clearly defined business vision and just quit, like I did when I tried to compete without 20/20 vision.   Imagine asking your navigation to give you directions but not plugging in your desired destination.
Check back to see the second part of this post.  Please share if you like this.
Sean McCarthy is a Certified Business Coach and the Founder of Loveland, CO -based Colorado Coaching Company.  Coaching can take place in person, over the phone or online. If you need help growing your business, shifting your mindset, call or email Sean at (970) 541-1099 or [email protected] to schedule your initial strategy session.