Building Passive Income
Key to Financial Success
Do you want the key to financial success?
Quit trading time for money.  All of my financially independent clients have one thing in common, they have systems in place that earn income, even when they are not spending time on generating that income.  For some it is owning a business that they do not work in, some have rental properties and for others, it is internet sales of their products.  The bottom line is their financial freedom came from passive income streams.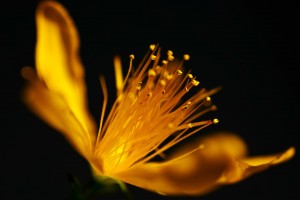 All successful coaches, speakers and authors know that product creation is the key to help spread their message and…(wait for it)…financial independence.
So as I have been making plans toward product creation I was directed toward a course, Total Product Blueprint.  Total Product Blueprint is from Brendon Burchard (Life's Golden Ticket, Expert Academy, The Millionaire Messenger).  No one in the industry has had the growth curve and broad success across multiple niches and programs as Brendon.  He has a lot of perspective to share and his new course teaches you TACTICALLY how to CREATE information products and programs, AND how to MARKET them strategically and effectively to generate recurring revenue while building an enduring expert/guru brand.
He started with 3 free videos that were chalked full of content. His course provides sample outlines, scripts, examples, and marketing emails and sample web pages.  It seemed like a great investment for someone like me – someone ready to create a passive income from products that help spread my message.
As always, when I learn something great, I share it.  I wanted to share this opportunity with you.  So here it is.  Total Product Blueprint .  Now this links to my affiliate site, but here is the great thing, if you decide that this program is a good fit for you, and you are ready to create a passive income, AND you buy through my affiliate link, I am giving you, my loyal reader, 3 free months of customized coaching.
You know that I am focused on implementation.  There is so much information out there, but I am more interested in programs that help me to implement that information to help me and my clients reach their goals.  Are you ready to invest in a program that will help you implement a system of product creation?  Me too.  That is why I have bought Brendon's program.  I want to help you with the accountability part.  I am throwing in 3 months of my basic coaching package ($750 value).  On top of that Brendon is giving you 12 months access and his own coaching.  We are both committed to your success!
So if you decide to join me on this awesome adventure, let's make some money together!
First, close any instances of TPB.  Then clear your browser history.  Clear your cookies and cache.  This ensures that when you click on my affiliate link, you will show as one of my customers and get credit for three months of coaching.  https://burchardgroup.infusionsoft.com/go/tpblive/Colorado .
After you play the video (it will take a little bit) there will be an "add to cart" button that appears.  After your purchase post a comment below to get your link for your free coaching.  I look forward to working with you.