Making Time for a Blog
I find it a bit amusing that I started this blog back in August and the first post I chose to write about was making time. Now here it is November already and I am finally making time to blog.
I am learning coaching is all about creating new habits, small consistent behaviors that take us closer each time the the bigger goals and destinations we have in mind for ourselves. Well for me, right now the habit I will be working on is blogging. Sharing with you my perspectives, observations and thoughts. Without further ado the original first blog.
So life is too short. The summer is too short. Vacation is too short. Often we feel that there is not enough time to really enjoy whatever it is we want to enjoy. STOP! No it is not. We are just in too much of a hurry. Take the time to enjoy it. Figure out how to enjoy it more.
Finding More Time
Search on the web for articles and advice on how to find more time in the day and you will be reading for quite sometime. It is easy to get caught up in the daily routine of life and convince ourselves that we just don't have enough time.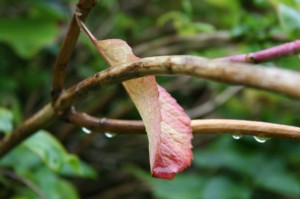 1. Unplug. Turn off the computer, the TV, the stereo, the ipod and take some time for yourself. You want to start reading more? Use the time that you normally would watch TV to relax after the day and read a book. That list of electronics can be very useful tools, but they are also the biggest time wasters. Encourage your children to do the same. Make it a family affair. Let everyone know that from 7pm – 8pm is quiet time in the house. Let the kids know that they can work on homework, draw, read, write in their journal, etc, as long as it is quite and doesn't involve electronics.
2. Schedule it. Have you been putting off cleaning the garage or painting the spare bedroom? And then the weekend comes and it is so filled with other activities that you put it off again? Our minds are conditioned to function within time organization. That is why many do better when we have clear deadlines and expectations. Schedule your tasks. Want to take a class? Find the class you want to take, register and get it on your calendar. We often are good about this for large vacations, but it works for the smaller situations too. Schedule it! Need a date night? Or family game night? Schedule it!
3. Small bites. I work with my clients on breaking down their goals into easy to achieve steps, steps they can begin today. No matter what the task is, break it down into smaller steps. What do you wish you had more time for? A hobby that would take your mind off of work? Spending quality time with your family? Whatever it is, break it down. Define it as a series of smaller steps, just like you are writing a recipe, except this is a recipe for success. Then schedule when those steps will be completed. Unplug and get to it. Complete the first step.
4. Outsource it. Often we take up so much of our time doing tasks that we are not good at, or dread doing. Outsource that task. Now maybe it is not practical to hire a chef to cook dinner every day, but look into Blue Apron or Hello Fresh once a month. This is a cost effective way to create healthy meals, that will make dinner prep much easier and free up a little more time for you. Consider hiring a painter to paint that spare bedroom. Or hire the kid down the street to mow your grass or rake your leaves. Then you will have a few hours to write a letter to your son in college or catch up on emails to old friends.
5. Be honest. Maybe it is more about being honest with yourself. Do you REALLY want more time to do the things you say you want to do? Or is that just a convenient excuse? If you really had more time what would you do with it? What is that worth to you? If it is truly important you can and will find the time .
So no matter how much you think "there is not enough time," I am here to tell you, there is. God has given us an abundance of time, the question is how do you choose to spend the time you are given?