As the year draws to a close, it's the perfect time for small business owners in Colorado to reflect on their accomplishments, challenges, and growth opportunities. An end-of-year evaluation is not just a routine task; it's a strategic move that sets the stage for the coming year. As a small business coach in Colorado, I understand the importance of this process and how it can pave the way for sustained success.
Celebrating Achievements
Take a moment to celebrate your victories, no matter how small they may seem. Did you reach a sales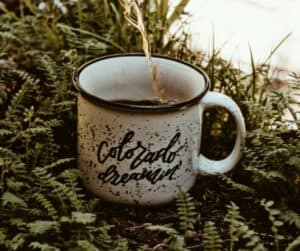 milestone? Expand your customer base? Successfully launch a new product or service? Maybe your team grew this year, or even better, maybe you had excellent employee retention this year.  Acknowledge and appreciate these accomplishments. Celebrating wins not only boosts morale but also provides insights into what strategies worked well, helping you refine your approach in the future.  Also, by celebrating your wins, you are better able to see the progress you are making.
Learning from Challenges
Reflect on the challenges and setbacks your business faced throughout the year. Did you encounter unexpected market changes, supply chain disruptions, or internal issues?  Did any of these challenges expose a weakness in your business or in the way you do business?  Understanding the root causes of challenges allows you to implement preventive measures and build resilience. Remember, every obstacle is an opportunity to learn and grow.
Financial Health Check
Analyze your financial statements to assess the overall health of your business. If you have a bookkeeper or outsource your books, bring them into this examination and discussion.  Examine revenue trends, profit margins, and cash flow. Identify areas where you exceeded expectations and areas that may need improvement. This financial evaluation will guide your budgeting and financial planning for the upcoming year.
Client Feedback and Satisfaction
Engage with your clients and gather feedback on your products or services. Understanding their needs, preferences, and pain points will help you tailor your offerings to better meet their expectations. Satisfied customers are more likely to become repeat customers and advocates for your business.  There are plenty of resources out there to help you solicit feedback from your customers (Survey Monkey, SoGSurveys)
Team Performance and Engagement
Evaluate the performance of your team members. Recognize their contributions and identify areas for professional development. A motivated and engaged team is essential for achieving business goals. Consider conducting employee surveys to gather insights into their job satisfaction and ideas for improvement.  Also, be sure to remember those outsourced team members – Virtual assistants, marketing, bookkeepers, tax advisors, insurance providers, CFO, HR consultants – even business Coaches!
Strategic Planning for the Future
Use the information gathered from your evaluation to inform your strategic planning for the coming year. Set realistic and achievable goals based on your strengths and areas for improvement. Develop action plans to address challenges and capitalize on opportunities. A well-thought-out strategy will serve as your roadmap for success in the dynamic business landscape of Colorado.
As a small business coach in Colorado, my role is to guide you through this evaluation process, providing valuable insights and expertise to help you make informed decisions. Let's work together to ensure that your business not only survives, but thrives in the ever-evolving marketplace. Here's to a successful end-of-year evaluation and a prosperous new year for your small business in Colorado!