In the confrontation between the stream and the rock, the stream always wins, not through strength but by perseverance. ~H. Jackson Brown
Looking at the beauty that is the Grand Canyon it is difficult to not see the value of perseverance. Plants, trees and flowers that survive desert heat during the day and cold temperatures at night to survive and create a beautiful back drop for amazing sunrises and sunsets. Then of course there is the Colorado River. The river that has helped create this miracle of nature. The lesson of perseverance is all around. Even in the history of the Grand Canyon, A quick study of Stephen T. Mather, the man responsible for the preservation of the Grand Canyon as a National Park, for whom Mather's Point is named, shows this man learned this lesson well early and continued to succeed with it throughout his life. Napoleon once said, "Victory belongs to him who has the most perseverance."It is a statement that is as true today as when Napoleon first said it. It is a statement that can be examined throughout this spectacular park. Watch the hikers as they stumble back from hikes that were testaments to perseverance and little to do with strength. These worn out hikers kept placing one foot in front of the other, despite heat, despite blisters, and despite their inner voice telling them they weren't going to make it.The truth is that only a small percentage of people ever achieve their full potential – and those who do are the ones who persevere toward their goals.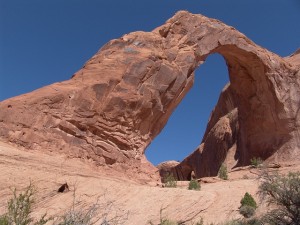 "Success isn't something you chase. It's something you have to put forth the effort for constantly. Then maybe it'll come when you least expect it. Most people don't understand that." – Michael Jordan
Dictionary.com defines persevere as a verb meaning to persist in anything undertaken; maintain a purpose in spite of difficulty, obstacles, or discouragement; continue steadfastly.Watching the Colorado River one cannot help but notice that it rarely takes a straight path. It constantly zigs and zags and takes long bends around the natural formations. It looks as if it naturally finds the path of least resistance, but upon further inspection you can see that the river is constantly changing its path. It is always adapting to new obstacles and challenges, yet it continues its journey. That is the grace of success. From the untrained eye, it appears as though it is effortless, but the truth lies in it perseverance. The river acts naturally, discovering the path of least resistance, pooling only momentarily until overcoming the obstacle. It keeps moving.
"I do not think there is any other quality so essential to success of any kind as the quality of perseverance. It overcomes almost everything, even nature."                                              ~John D. Rockefeller
Perseverance is not only critical in nature and in business. Perseverance is a value to be appreciated and experienced in our personal lives and our families.  Where in your life can perseverance be practiced?  Maybe it is giving that exercise program another try.  Perhaps it means keeping in touch with friends and family.  Parenting is nothing more than perseverance in practice, maintaining a purpose in spite of difficulty.Keep your purpose in the forefront of your mind as you continue steadfastly.  The purpose gives meaning and focus to the action.  Persevere.