Where do our Limits Begin
"Don't limit yourself.  Many people limit themselves to what they think they can do.  You can go as far as your mind lets you.  What you believe, remember, you can achieve."
                                                                                                                            —Mary Kay Ash
Do you know what thoughts limit you?  Are you aware of the beliefs you hold dear that hold you back?
Over time, people get too comfortable being comfortable.  They become afraid to challenge their own limits.
Creating Limits
Elephants are extremely powerful creatures, yet if you have seen them in a circus, you have seen they stand quietly, leashed only to a small chain and metal stake. These powerful creatures could easily break free, yet they don't.  Why?
When elephants are young (and not quite as powerful), they are tied to a heavy chain and immovable metal stake. They quickly  discover that no matter how hard they try, they can't break free.  As elephants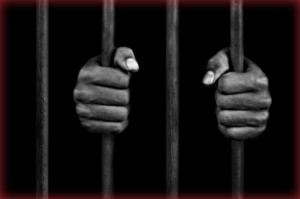 grow  and become strong, they still believe they can't escape as long as they are wearing a chain connected to a stake in the ground.
Much like elephants, people learn to feel constrained and don't stretch beyond their self-imposed limitations.  They rarely test the weak chains that hold them prisoner.
When was the last time you really pushed yourself to your own limit?  Do you know what you are capable of?
What area of your life would you like to live more fully?
Self-imposed limits are a result of our own beliefs based on past conditioning. They are boundaries we have agreed to in our minds about what we cannot be, do, have or achieve. These limits are not real, they have not been tested; they only exist in our minds.
If you're frustrated with self-imposed boundaries and feel fully ready to expand your life, I encourage you to identify your self-imposed limits. Look deeply at the cage you keep yourself in.  The same cage that is designed to protect you, serves as your own prison that confines you. Once you know what they are, you can free yourself from restrictions. You will also experience something amazing – your hidden potential.
1.
Become aware of limiting thoughts.
 It is difficult to change something you are unaware of. Begin to write down and journal limiting thoughts and beliefs that hold you prisoner.
2.  
Begin to think big and see the possibilities.
It is easy to find the faults and negatives in any situation, but to expand your limits you need to open your eyes to the world of possibilities–big possibilities.  Allow yourself to  dream a bigger dream.  And then look around for the many possibilities.
3.
Take action toward the big dreams that confront the limiting beliefs.
Action is a mighty powerful force.  Action that challenges old beliefs can change those beliefs quickly.  And if you are feeling imprisoned, you want to make a fast break.
4.
Surround yourself with other Big Dreamers.
An amazing thing happens when you surround yourself with other possibility thinkers–Big Dreams begin to happen.  The positive ideas and positive actions create  positive outcomes.
5.
Continue to Grow!
 Conscious growth forces you to swell beyond your cage.  Read, attend seminars, teach others to dream big, share your message, push your limits, challenge yourself, –the list of ways to grow is unlimited.  Just keep growing.
What would you add to this list.  How have you overcame self imposed limitations in the past?  I look to learn from your comments.