5 Tips For Turning New Customers Into Regulars
Converting New Customers to Regulars
You always hear the phrase that it is more valuable to have one repeat customer than ten new ones. While this might not be entirely accurate in numbers, the sentiment is true. No one knows the exact value of retained versus acquired customers, but experts put it between 3 and 30…that is quite a figure, wide gap or not!
Think about it: even on the lowest end of the scale, for even single customer that you manage to turn into a regular, they are worth three acquisitions who only purchase your product once. It clearly shows the importance of brand loyalty, and the need for every business to set their sights on retention, not acquisition.
Here are five ways you can turn those new customers into regulars, and reap the benefits.
Incentivize Loyalty
If you want your customers to be loyal to your brand, you have to give them more than the brand itself to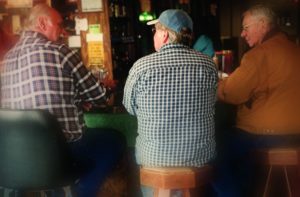 secure it. Your competitors could be offering a similar product, after all.
By providing additional incentives, such as discounts for long term contracts, special items, and access to early adoption benefits, you give customers a reason to stick with your company. You also encourage them to recommend your brand to others, growing your audience of supporters.
Make Customer Support a Priority
Nothing will lose customers faster than shoddy, slow or incompetent customer support. We are seeing that very consequence with internet service providers today. As one company begins to expand, they are quickly poaching long time customers from other ISP's whose customers have been complaining about poor customer service for years.
You should always have multiple streams of customer support available, well trained, and ready to take care of problems.
Understand The Importance Of Social Engagement
There are some statistics you need to know. First, 67% of people asked have used a business' social media profile, and 33% of those people would rather contact a company via social media than phone. Failure to respond to social media customer support comments led to a 17% churn rate.
Retaining customers will be impossible without an active, well maintained social media presence for your brand.
Know How You Are Better That The Other Guy
It isn't enough to present a "we are as good as the competitor" attitude, even with the incentives mentioned before. You need to do everything in your power to show that you are better than the other guy in every conceivable way.
Businesses have been using this tactic for years, with great success. You should be highlighting every possible difference between you and other brands. Then underline what makes you better.
Never Squander Quality
Have you ever read a review of a product or service, where the customer is complaining that they used to be excellent before a sudden change or drop in quality? You will see ratings go from five stars to one.
Once that happens, it can be nearly impossible to recover. You have to ensure the quality of your product never dips below its peak, no matter the circumstances. A single recall can utterly destroy a company.
Retention is the lifeblood of any business. You should be focusing on your attention on building customers that stay, not new ones that come and go. These five above tips will help your brand bloom and flourish like never before.
Jessica Kane is a professional blogger who has worked in eCommerce for the last five years. She currently writes for Rakuten Super Logistics and recommends them for all your order fulfillment needs now available at many fulfillment centers.