Fort Collins Business Coaching
Business Coaching
Business is a complex system of people and systems that are all evolving at the same time. To build a great business and get out of survival mode you need an outside perspective to help you see it clearly, someone who'll call it like it is and who won't waste your time and money with band-aids or quick temporary fixes. Your business needs business coaching from a professional coaching firm that knows Fort Collins and the Northern Colorado Marketplace.
Small Business Coaching, in that respect, is very similar to sports coaching.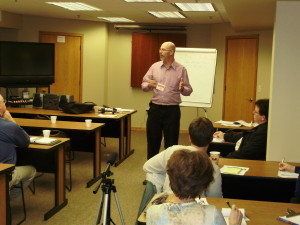 In sports, a coach must hold the 30,000 foot view for the whole team and see how each team member is connected with that goal.  A great coach pushes an athlete to achieve optimum performance, provides support and motivation when they are exhausted.  They instruct the athlete to execute plays that their competition does not anticipate.  The coach will, also, make sure that each athlete  knows their role and how to implement the strategy or plays that will lead to success.
Fortunately, a Business Coach does many of the same things, but in a way that is focused on creating a successful business and cohesive business teams.
The role of a Business Coach is to coach business owners through guidance, support, accountability and encouragement.
Business coaching helps owners of small and medium sized businesses with their lead generation, sales, marketing, management, team building and so much more. Most importantly, just like a sporting coach, your Business Coach will make you see the 30,000 foot game and still know where to focus on the day to day execution.
Fort Collins specific Business Coaching
Whether you're running a Fort Collins brewery or a one woman accounting practice, you can benefit from the perspective, feedback and accountability a coach offers.  Colorado Coaching Company knows Fort Collins and the Northern Colorado market.  We have had the pleasure of helping grow many small and midsized businesses in the FTC community.  Colorado Coaching Company offers customized approaches and is not tied into only 1 "proven system" like so many of our franchised competitors.
Please contact us today to schedule a Strategy Session and get you started on a winning season.